HAPPY MOTHERS DAY EVERYONE!
I'm going over to my uncle's house today to eat a nice home cooked meal. Yummy! Very excited. Haven't had one in a while.

Alright, this week I only bought one book: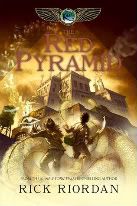 I'm very excited to read this book. It'll be something to read now that I'm very close to finishing The Last Olympian. Hopefully review will be posted soon.