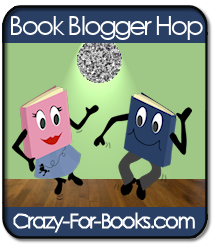 This is for ALL BOOK BLOGGERS (NEW AND OLD) and READERS! Let's make some new friends and have fun! It's FRIDAY!!!
If you start following someone through the Hop, leave a comment on their blog to let them know! Stop back during the week to see other blogs that are added! And, most importantly, the idea is to HAVE FUN!!


Cool Blogs I Found Last Week:
Really people, go check them out!
In other news... guess who came home today and had
this
sitting on their kitchen counter! Yeah, me! I have such a wonderful father.