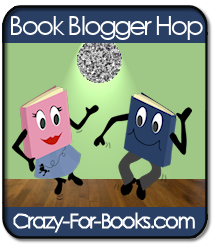 This is for ALL BOOK BLOGGERS (NEW AND OLD) and READERS! Let's make some new friends and have fun!
It's FRIDAY!!!If you start following someone through the Hop, leave a comment on their blog to let them know! Stop back during the week to see other blogs that are added! And, most importantly, the idea is to HAVE FUN!!
Check 'em out people!!!

Like I've said many times before, I should be done with The Last Olympian this weekend. Sorry about the review coming sooo slow.